---
Kettle Valley Community Brings You The Fall 2014 Newsletter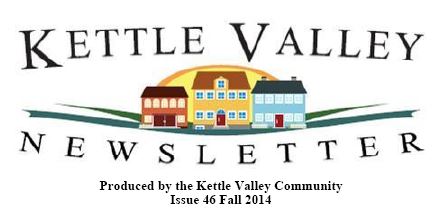 There are tons of things that make the Village of Kettle Valley an incredibly special place to live, including parks, landscaped streets, breathtaking views, and a diverse mix of architecture and homes. We are also very fortunate to be the community of choice for thousands of individuals and families who are passionate about creating a wonderful neighbourhood for themselves and others.
Kettle Valley is home to an active resident's association that helps make everything from community-wide garages sales, to toy drives happen. They also produce a newsletter for the residents that includes information on local businesses, events, and news about their neighbours.
Check out the Fall 2014 Kettle Valley Community Newsletter below.
Fall 2014 Kettle Valley Community Newsletter