---
Kettle Valley's History: New Millennium, New Village Centre
As the new millennium struck, Kettle Valley struck new ground. A big year for us, our community built one of the finest playgrounds in the Okanagan, in addition to finalising our Village Centre!
Kettle Valley Junction
In 1999, our owners group brought forth an idea for an extraordinary playground which was to be built for the children of the Okanagan. In the true spirit of Kettle Valley, hundreds of volunteers poured in to make this structure a reality, much like a modern-day barn raising.
On September 7th, 2000, several lonely posts, some lumber and six loads of Chilliwack bark mulch began piling up on the plot of land. One week later, more than 800 volunteers geared up to construct one of the finest and most joyful playgrounds in Western Canada; the Kettle Valley Junction!

Located in Quilchena Park, the Kettle Valley Junction was a 'castle park' play area, with 6 turrets, swing sets, slides, tunnels and bridges. It was certainly the perfect place for a child's imagination to soar; this playground was unlike any other.
Besides its impressive stature, the playground was particularly unique because it was raised from the ground by 817 volunteers. Locals, coming from Penticton to Armstrong, and even volunteers from Aukland and Boston, came to lend a helping hand!! Students from Okanagan Mission Secondary School and many talented, local tradesmen also came to help and lend their expertise.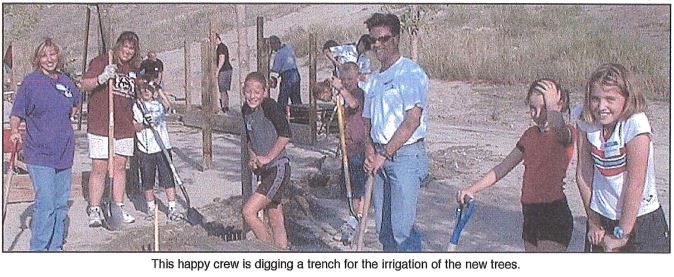 Our Kettle Valley Junction was an impressive accomplishment of engineering and craftsmanship. More importantly, it represented the neighbourhood's key value: community.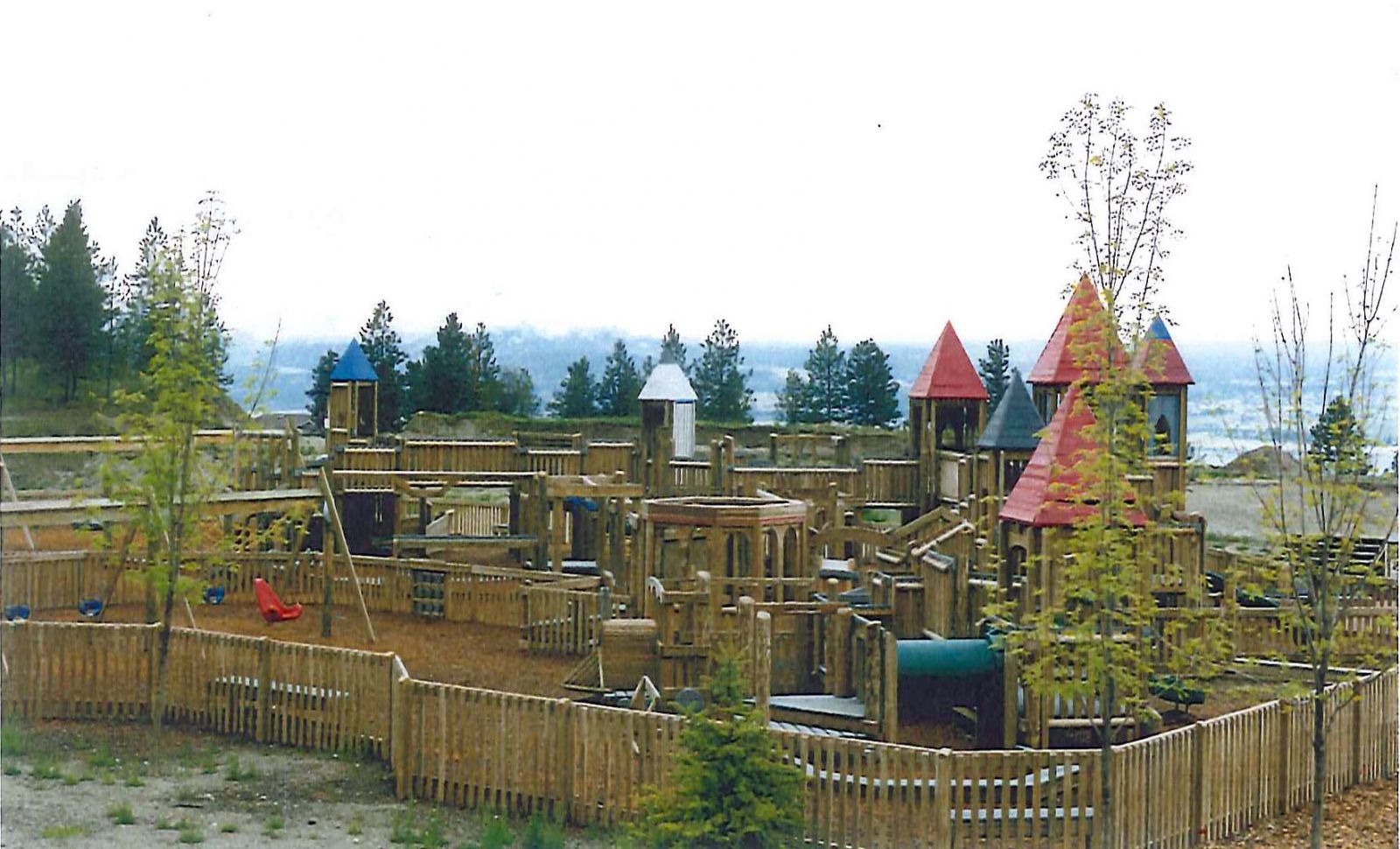 Village Centre
A dream of Kettle Valley since the ribbon cutting in 1996, the Village Centre truly embraces the 'neo-traditional' spirit of Kettle Valley. A 10,000 sq ft Victoria- inspired building, the Village Centre contains plenty of businesses that serve our residents' daily needs, including a coffee shop, daycare centre, and small grocery store.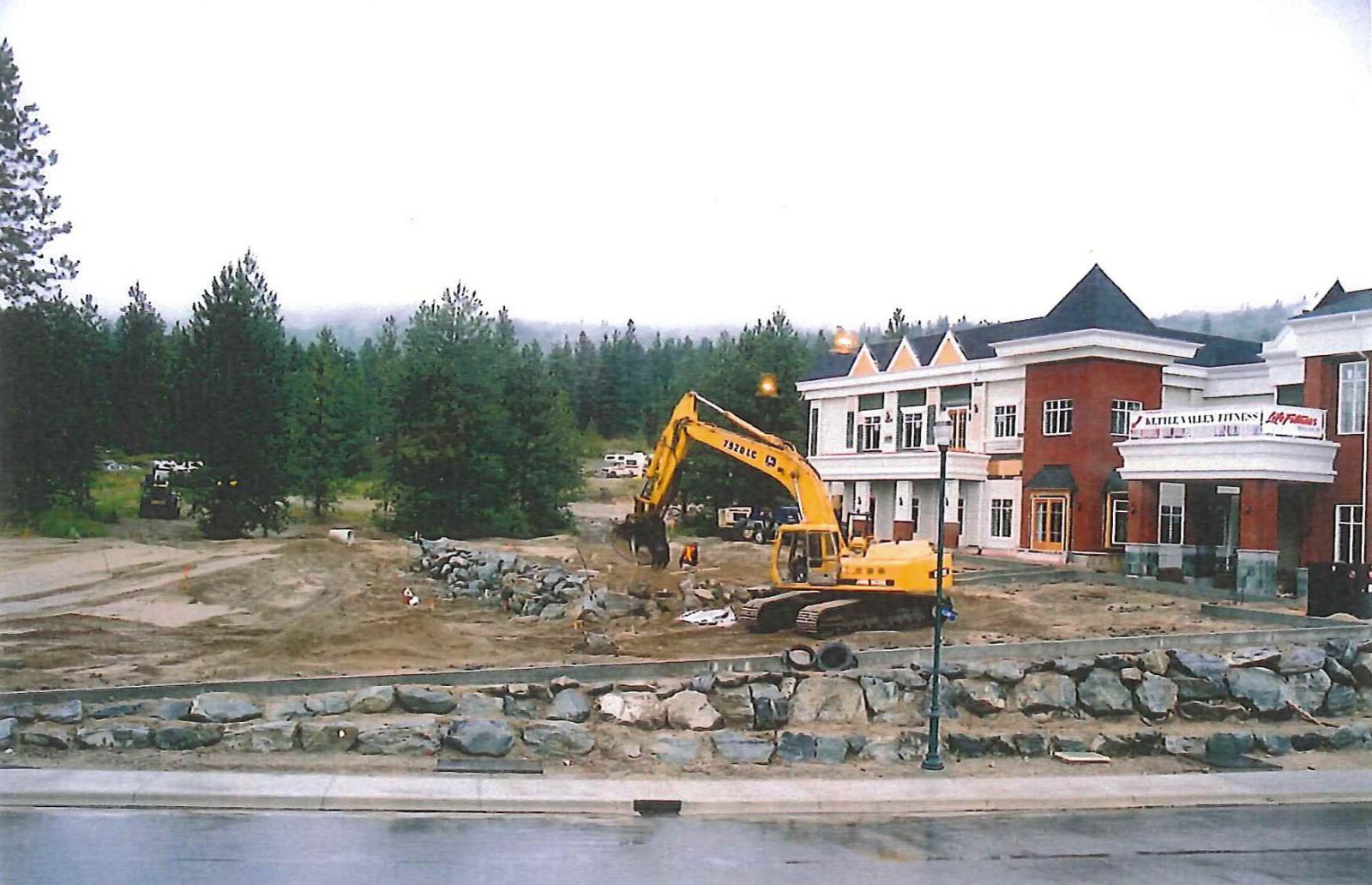 Built over a period of 2 years, the building is beautiful and truly embraces our community's high architectural standards. It has a brick veneer wall system, acrylic stucco form detailing, prefinished wood shutters and wrought iron detailing.
Also embracing the values of community and traditionalism, the Village Centre was designed to be the social heart of Kettle Valley. This is the space where neighbours meet up for a chat, without having to drive to a different neighbourhood.
The Village Centre Today
Today, Kettle Valley's Village Centre is home to many local businesses and amenities, several of which offer the day-to-day services required for family life and a great community lifestyle in the Okanagan.