---
9 Diverse Architectural Styles In Kelowna's Best Community
Kettle Valley has continued to grow and evolve in the more than 18 years since the Kelowna community first formed. Back in 1996, we were the first neo-traditional community in the Okanagan Valley and the homes and businesses were designed with an emphasis on classic architectural styles; West Coast Traditional, Shingle, Queen Anne, and Georgian. Today, our newest neighbourhood, The Highlands, opens up the available design styles and encourages individuality for Kelowna homeowners.
Craftsman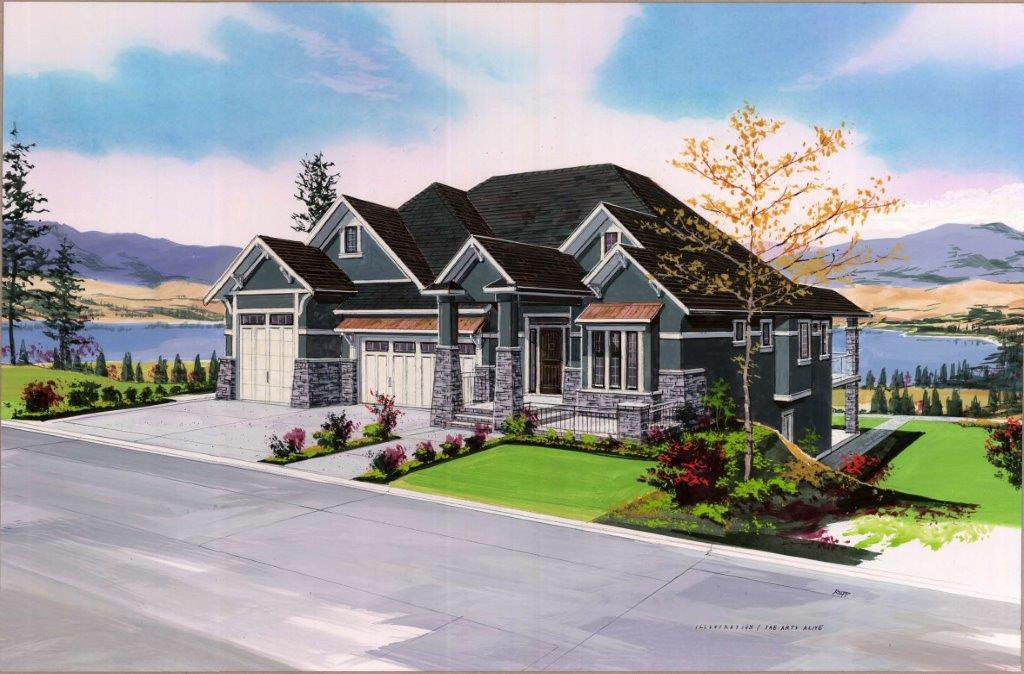 Low pitched front or side gable roofs
Extended roof ends sometimes flared
Dormer windows and multiple roof planes
Exposed rafter tails and beams
Decorative brackets under gables
Windows with multi-paned top sashes and single pane bottom sashes often grouped in threes
Large porch support columns often extended to ground level
Colonial
Symmetrical or square facade
A front entry located in the centre of the home
Medium pitched roof
Typically two-story homes with an odd number of windows on the second level
French Country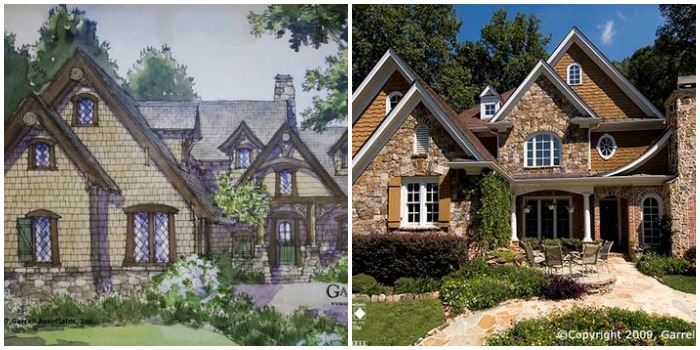 Warm and intimate entry way with well crafted door
Steep roof pitches at varying heights
Subtle flared curves at eaves
Tall thin windows with shutters
Brick highlights around windows and doors
Tuscan
Gently sloping clay tile roof
Arched windows and doorways
Wrought iron detailing
Stucco exterior
Tudor
Steeply pitched roof
Prominent cross gables
Decorative timber
Tall, narrow windows with small panes
Cottage
Steeply pitched roof with cross gables
Dormer windows
Arched doors
Casement windows
Prairie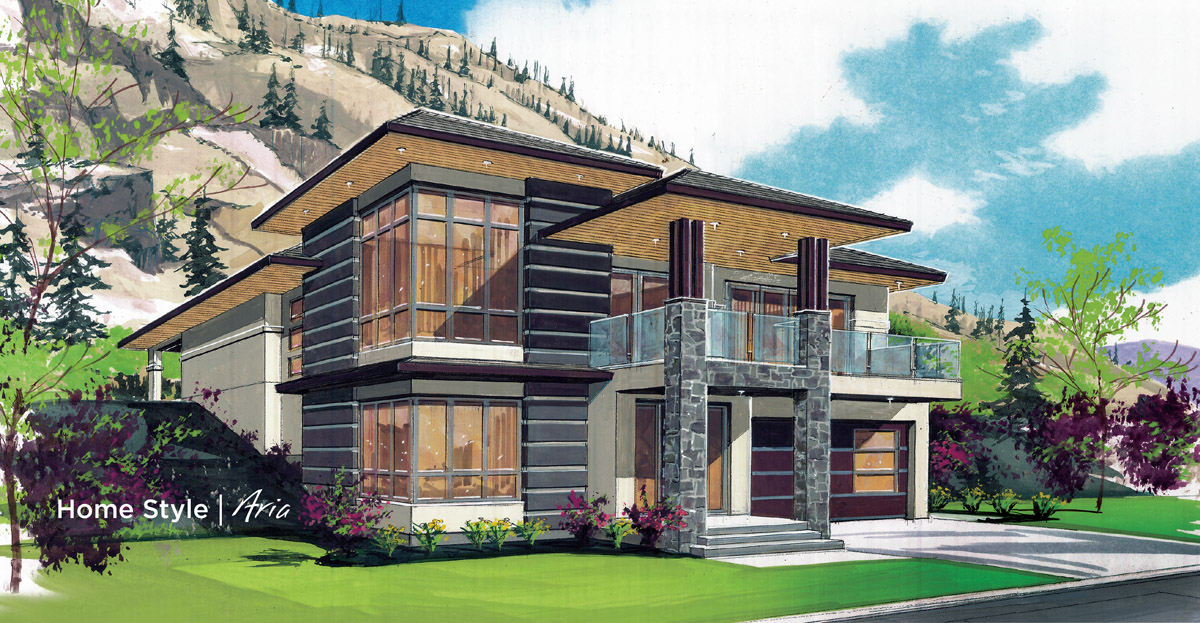 Low pitched hip roof
Broad overhanging areas
Strong horizontal lines
Ribbons of windows, often casements to emphasize horizontal lines
West Coast Contemporary
Large windows
Post-and-beam architecture
Grand entrances
Wood finishes
Designs corresponding to the site
Bold rooflines
Okanagan Transitional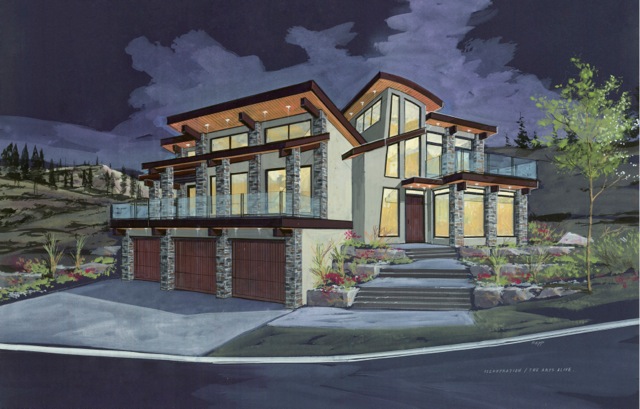 The Okanagan Transitional home and architectural style is one that is developed around the unique lifestyle and scenery in the Okanagan Valley. A cross between the Prairie and Contemporary home styles, Okanagan Transitional is a strong representation of the blend in contemporary styles, traditional materials, and a love of light and breathtaking views.
Irregular, asymmetrical façade
Strong, geometric shapes
Large windows, often tall and seemingly randomly placed in the façade
Distinctive roofline, usually with wide eave overhangs
Natural, often local, building materials used to create a connection to the outdoors
These new design changes allow residents of all backgrounds and styles to build their dream home within one of Kelowna's most popular communities, Kettle Valley, which was named Canada's Best Community by the Canadian Home Builders Association. With so many design styles available to homeowners in The Highlands, this latest neighbourhood in Kettle Valley will be a spectacular representation of the people and styles that make our Kelowna community wonderful.
If you have questions about the home styles and lot options in The Highlands at Kettle Valley, please call us at 1-800-764-2199.