---
The 17th Annual Kettle Valley Garage Sale
The biggest and best garage sale of the year is just around the corner. For the past 17 years, the wonderful residents of the Village of Kettle Valley have been banding together to host a community-wide garage sale. These days, the event encompases more than 100 participating sellers and charities and more than 1,200 visitors from across the Okanagan, and beyond, make the pilgrimage for the best treasure-hunting day of the summer.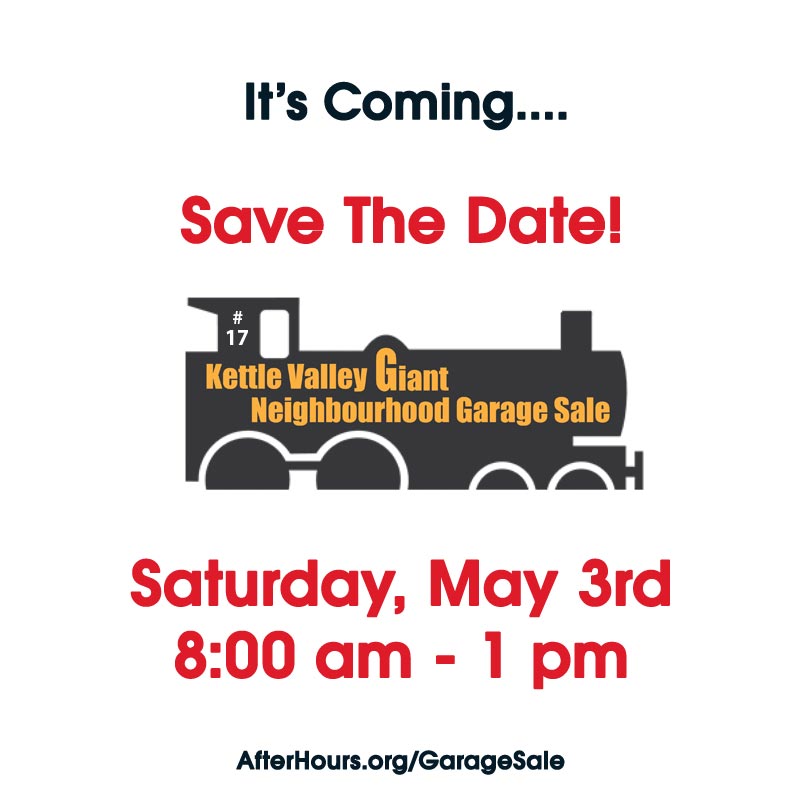 If you love a good deal, a great find, or just a fun day of community, be sure to mark Saturday, May 3rd between 8:00 am and 1:00 pm in your calendar!
If you live in Kettle Valley and you would like to take part and sell some of your unwanted items, you can register to join the community garage sale at Afterhours.org/GarageSale. Registration is only $5 and it helps to cover the costs of promoting the event, which means that you don't need to worry about posting signs all over town! Once you are registered, your address will also be added to the interactive Kettle Valley Garage Sale Map, making it easy for shoppers to find you.
Click on the map below for more information on locations, sellers, and amenities or view the Kettle Valley Garage Sale Flyer for more information.
Keep checking back for updates and happy Garage Saling to you!

View Kettle Valley Garage Sale 2014 - Sat. May 3 in a larger map