---
City of Kelowna's Park & Play Comes to Kettle Valley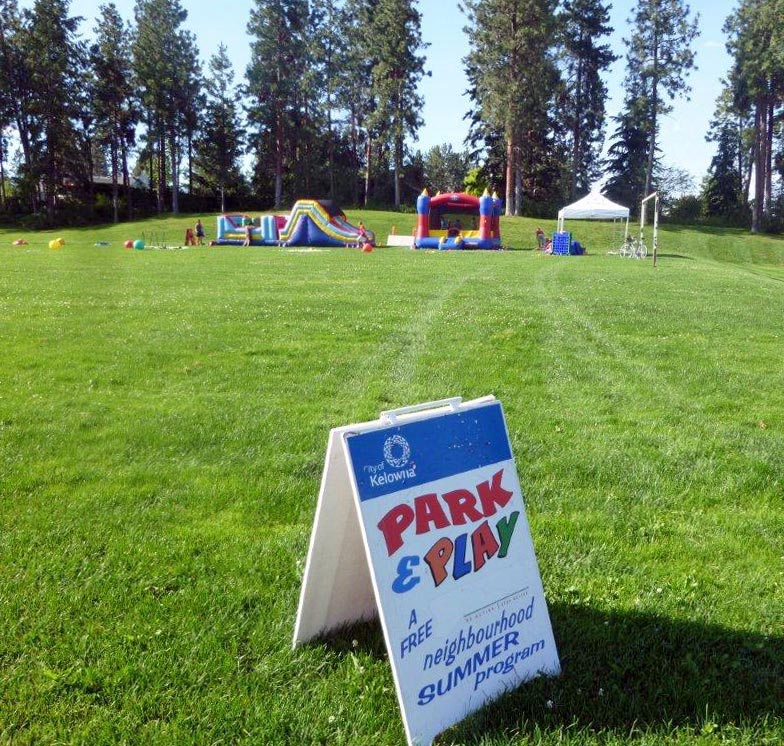 For the past six years, the City of Kelowna has been taking its Park & Play program to parks across the city.
The Park & Play team set up shop in the parks of different neighbourhoods and bring all sorts of fun activities and games with them, including an inflatable obstacle course and a bouncy castle, among other things!
The all ages fun started in July and runs through until the end of August. Park & Play hits Kettle Valley's Quilchena Park on Thursday, August 7th, 14th, 21st and 28th. It runs from 5pm until 8pm, giving you plenty of time to take the kids down for some fun.
Park & Play was designed to help encourage active families. We think the ethos of program is something that will resonate with many folks here in Kettle Valley, given the active nature of our community. In the spirit behind Park & Play, active transportation to and from is encouraged, so grab the bikes, skateboards, and walking shoes!
Of course, Park & Play is a lot of fun for the kids, but it also represents a great opportunity for parents to meet and mingle with one another in the Kettle Valley community too. Indeed, one of the other aims of the program is to help connect neighbours - and at The Village of Kettle Valley, we are all about being neighbourly.
We look forward to seeing you at one of Kettle Valley's upcoming Park & Plays!
Please note; the City is not responsible for the care or supervision of children who attend Park & Play. Much as with a regular visit to the park, the responsibility remains with the parents/guardians.
Join the Park & Play Facebook Event