---
Free Concert in Kettle Valley's Quilchena Park
Here's a little something special for music lovers and families in Kettle Valley...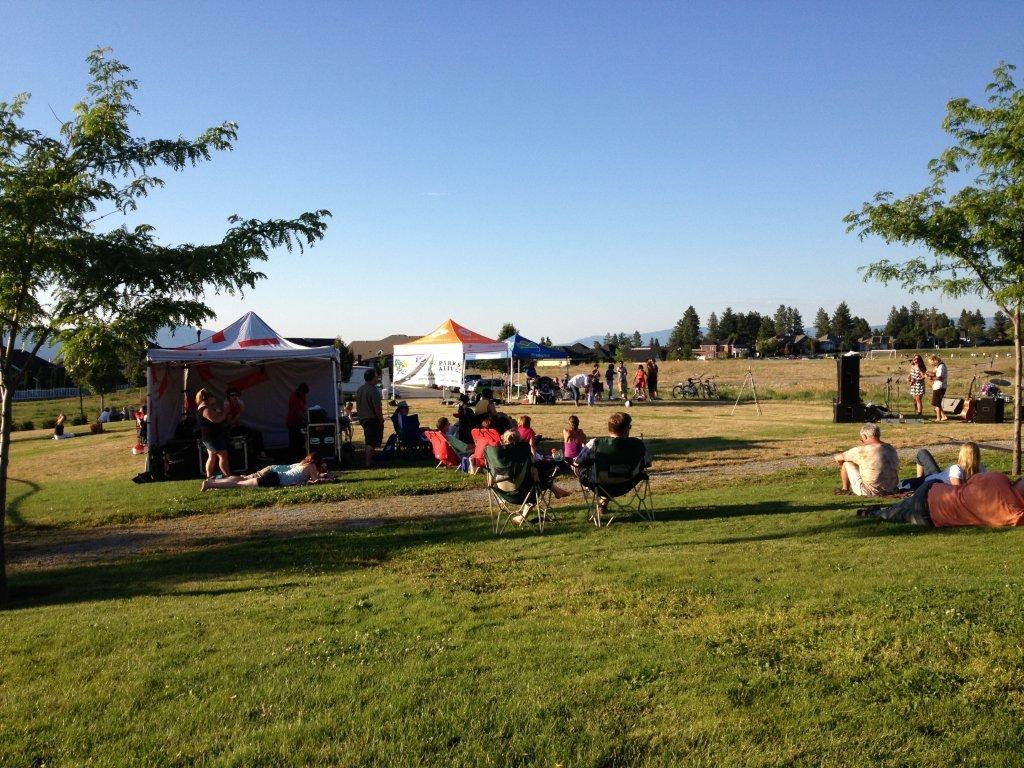 On Thursday, August 7th Parks Alive! is coming to Kettle Valley's Quilchena Park. Parks Alive! is a concert series put on by Festivals Kelowna. The series takes place throughout the summer and visits a diverse range of Kelowna parks.
The upcoming Kettle Valley concert is family friendly and 100% free to attend. However, if you like, you are welcome to make a donation to Parks Alive! at the show (you can also donate via the Festivals Kelowna website). Those who make a donation have the chance to win a door prize.
The theme for Thursday's concert is "Celtic Fun" with performances from Just Tyme, Gail and Karl and Cod Gone Wild. The concert starts at 6pm and runs until 9pm. However, if you can't make it for 6pm, or can't stay until 9pm, no problem! You are welcome to come and go as you please.
In addition to the music, there will be a Kelowna Museums display set up in the park too. The display will provide some history on Kettle Valley, Kelowna and the Okanagan.
We're really looking forward to Thursday night - it is sure to be a lot of fun!