---
A Brief History of the Village of Kettle Valley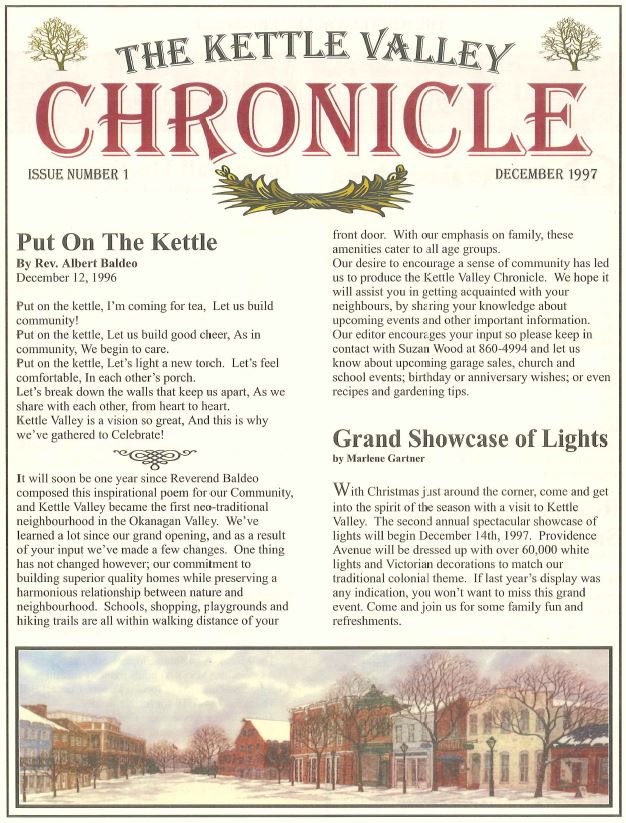 The Village of Kettle Valley has been one of Okanagan's most desirable neo-traditional neighbourhoods for the best part of two decades. The official ribbon cutting ceremony took place on December 12th, 1996, which means that this December, our award-winning community turns 18!
At the time of our official opening, we were the first neo-traditional community in the entire Okanagan Valley and our initial lots were available from $56,900.00 with homes available from $191,300.00 and up. Reverend Albert Baldeo was a special guest at the ribbon cutting event and he scribed this ode to the Village of Kettle Valley:
Put On The Kettle
Put on the kettle, I'm coming for tea, Let us build community!
Put on the kettle, Let us build good cheer, As in community, We begin to care.
Put on the kettle, Let's light a new torch. Let's feel comfortable, In each other's porch.
Let's break down the walls that keep us apart, As we share with each other, from heart to heart.
Kettle Valley is a vision so great, And this is why we've gathered to Celebrate!
2003 Okanagan Mountain Park Fire
One of the most seismic events in the history of our community started with a lightning strike near Rattlesnake Island on August 16th, 2003. This sparked the Okanagan Mountain Park Fire and led to the evacuation of some 27,000 residents, including the entire community of Kettle Valley. The commercial building tenants in the Village of Kettle Valley were also misplaced for two weeks, including our Discovery Centre.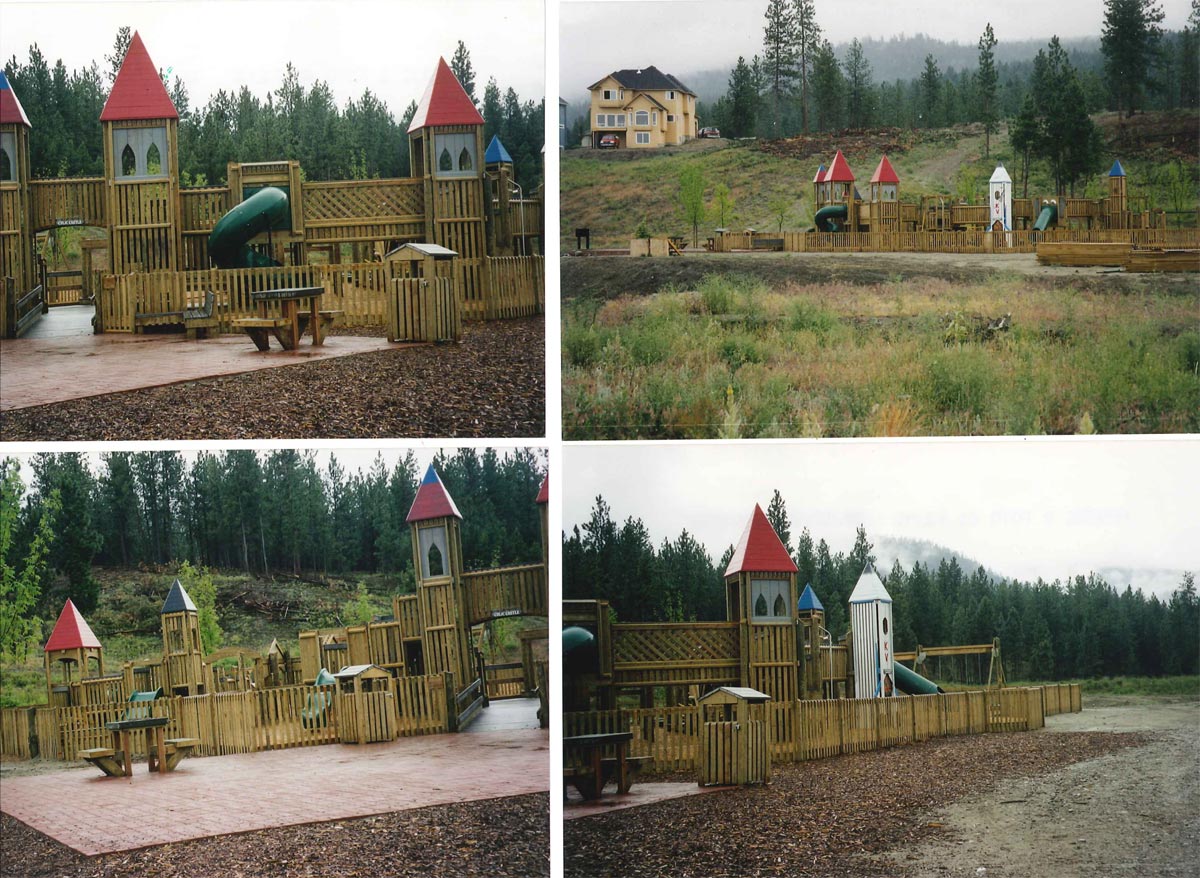 This is what the original Quilchena Park looked like before the fires in 2003. The neighbourhood was also home to a LOT of trees then too.
The fire destroyed 239 homes/properties and engulfed more than 250 sq. km, including three homes, two vacant lots, and one of the parks here in our village. While the fire was tragic, it served to further cement the sense of community in the Village of Kettle Valley as residents and neighbours pulled together to support one another during a frightening time.
Chute Lake Elementary Opens
In more recent years, a new elementary school was opened in our community, giving young families a nearby option for their children. Chute Lake Elementary opened in September 2009 and instructs kids in grades K-7. It's the perfect addition for our family-friendly community!
Throughout its history so far, the Village of Kettle Valley has been an attractive community for families, and that is something we are all very proud of. We strive to be family friendly while catering to all ages and demographics. Our community provides a great range of amenities and is perfectly positioned for stunning views and excellent hiking trails, as well as other wonders of nature.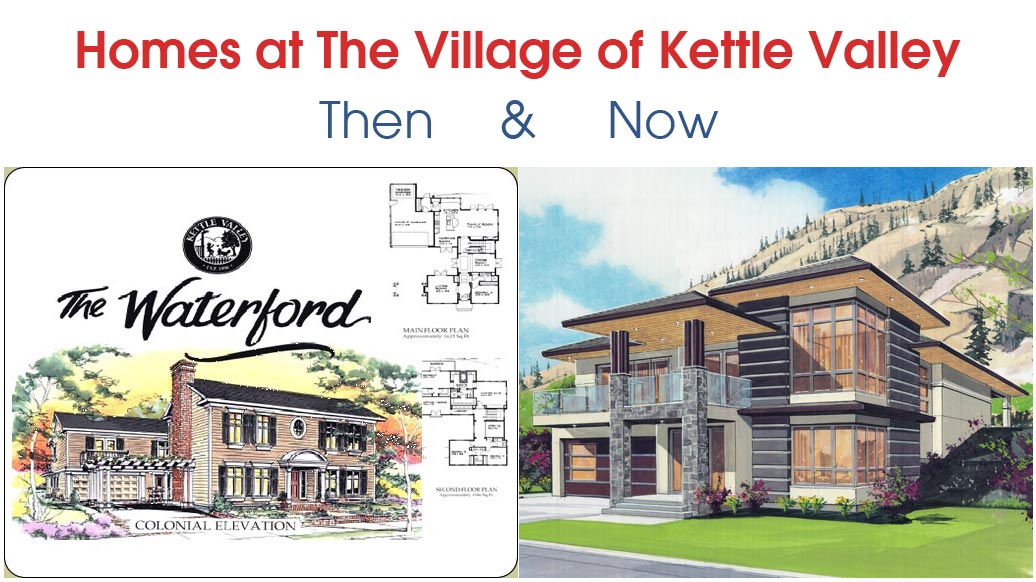 Today, we remain a community that embraces both our heritage and neo-traditional themes, as well as more modern architecture that is in keeping with modern home trends. These particular styles of homes can be seen at The Highlands or The Pointe subdivisions in Kettle Valley. As Kettle Valley continues to grow, a wider variety of families and people are looking to call our community home, including empty-nesters, professionals, and those who are commuting to Alberta or Vancouver for work. But no matter the style of house or family that calls it home, our sense of community remains extremely strong - we weren't voted the best community in Canada for nothing!
Over the past 18 years, the Village of Kettle Valley has seen its fair share of garage sales, soccer matches, trick or treating, snowman building and so much more and we look forward to the next 18 years and beyond!