---
Kelowna's Park & Play Returns to Quilchena Park
If you've ever had the good fortune to visit Kettle Valley, or better yet, to live here, you will know that our Kelowna community is a very special place. All different kinds of families call our neighbourhoods home and the beautiful streetscapes, paths and sidewalks make it easy for neighbours to connect with another. Our parks are also renowned within Kelowna and the Upper Mission, and on Tuesdays in August, an extra special treat is coming to Kettle Valley. That's right, the City of Kelowna's Park & Play program is coming back to Quilchena Park.
At more than 2.5 hectares in size, Quilchena Park is the heart of our Kelowna community and a focal point for families who call the area home. The park is so popular that families from other areas of Kelowna and West Kelowna make the drive to Kettle Valley just to spend the afternoon at the park! That may sound silly at first, but consider that the park is located at a higher elevation, so summer temperatures are often a few degrees cooler than in the valley. The park also features one of Kelowna's three waterparks and has the longest operating hours with sprinklers running from 8 AM - 8 PM from May 16th to September 5th. Throw in some trails, a pickleball court, tennis court and awesome playground and you have all the makings of a great day with the family.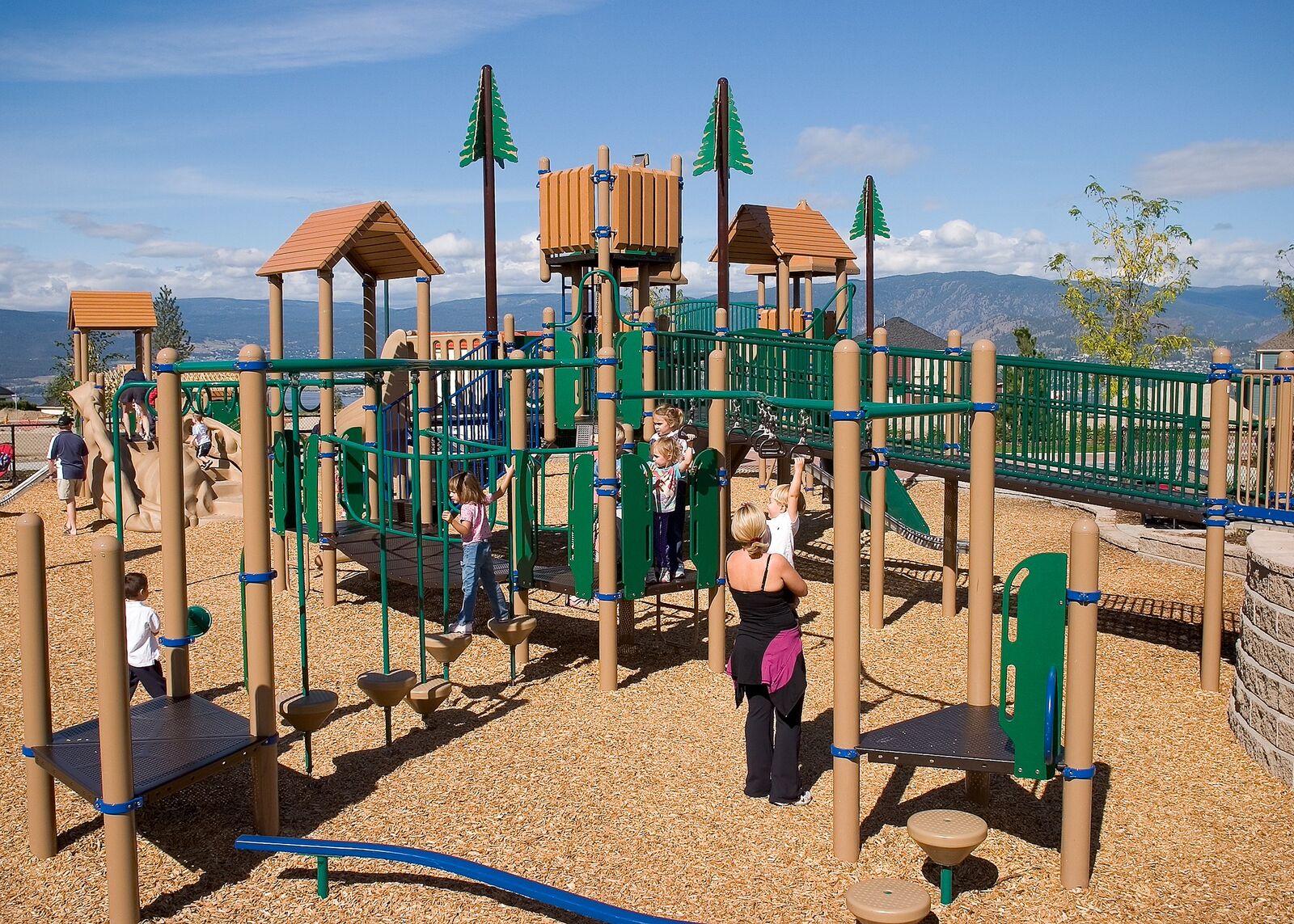 The City of Kelowna offers a free family event each summer at parks throughout the city and on Tuesdays in August, the Park & Play program will return to Quilchena Park. Come join your neighbours in a game of giant checkers, giant soccer, or at the bouncy castle (sorry, kids only!). There are all kinds of fun games, toys and activities set up and it's a great way to help the kids make some new friends and get to know the friendly faces here in Kettle Valley.
If you can only make it to one of the Park & Play events in August, you may want it to be on August 4th. That's when Parks Alive! will bring live music to Quilchena Park so you can listen to the sounds of singer-songwriters while the kids play with at Park & Play. It's a win-win!
*Parents and guardians are reminded that they are responsible for the care and supervision of their children.